Regular price
$64.90 AUD
Sale price
$55.17 AUD
Unit price
per
Sale
Sold out
Local stock, ships next day.
Product Specifications

Glass Specifications:
- Height: 9.3cm
- Width: 7cm
- Weight: 320g
- Capacity: 270mls
- Material: Crystal Glass

Care Guide

This glass is dishwasher safe (only on the top rack).
Share
View full details
The Japanese First Snow Whisky Glass
An exquisite blend of traditional craftsmanship and modern design that's bound to elevate your whisky experience.
1. Frost-Like Texture: This whisky glass boasts a captivating frost-like texture that not only adds to its visual appeal but also enhances your tactile experience. As you run your fingers over it, you'll feel the subtle, icy touch, setting the stage for a truly unique drinking experience.
2. Solid and Sturdy: Crafted with precision, this glass features a heavy bottom that gives it a reassuring weightiness in your hand. The sense of solidity and sturdiness adds to the overall luxury of the drinking experience, making you feel like you're savouring your whisky in the lap of sophistication.
3. Fusion of Styles: Embodying the perfect fusion of East and West, this glass combines the classic Western whisky glass shape with intricate Japanese patterns. The result is a stunning piece of art that seamlessly bridges the gap between tradition and contemporary aesthetics.
4. Unique Handmade Craftsmanship: Each of these glasses is meticulously handmade, ensuring that no two are exactly alike. This uniqueness adds a personal touch to your whisky-drinking ritual and makes each sip feel truly special.
5. Illuminating Design: Thanks to its frost-like texture, this glass has a captivating quality – it allows light to pass through, beautifully illuminating the intricate patterns and designs. Watching your whisky dance in the glass becomes a mesmerising experience.
6. Versatile for Your Preferences: Whether you prefer your whisky neat, with whisky stones, or on the rocks, this glass is designed to accommodate your choice. Its durability ensures it can handle the chill of whisky stones or the clink of ice cubes without a hitch.
7. Elegant Gift Packaging: The Japanese First Snow Whisky Glass arrives in its very own elegant gift box. This not only makes it an excellent gift for fellow whisky connoisseurs but also serves as a safe storage solution when the glass isn't in use, preserving its beauty for years to come.
The Japanese First Snow Whisky Glass is more than just a vessel for your favourite spirit; it's a work of art and craftsmanship. Its frost-like texture, sturdy build, fusion of styles, handmade uniqueness, design illumination, and versatility make it the perfect companion for your whisky moments. Make a statement with this exceptional whisky glass.
Cheers to tradition and innovation in one exquisite package!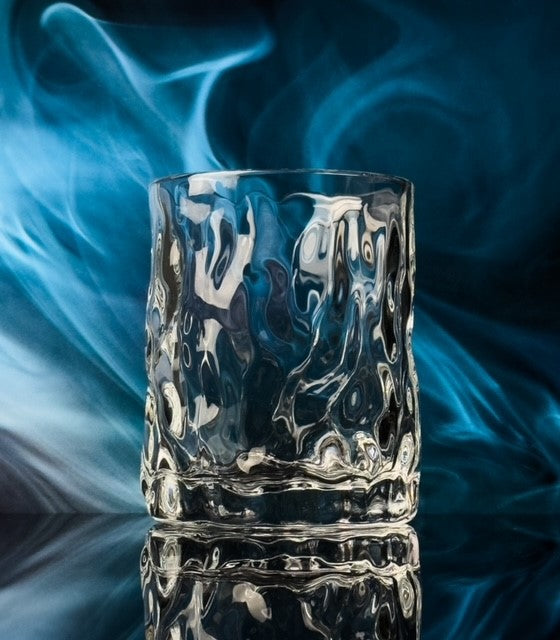 With its smooth frost like design and strong and sturdy base, it's just not like your ordinary heavy set glasses
Collapsible content
Shipping

Australia wide flat rate for orders Under $99.00.

Free shipping for Orders Over $99.00!

For more info Shipping Policy