Regular price
$49.50 AUD
Sale price
$42.08 AUD
Unit price
per
Sale
Sold out
Local stock, ships next day.
Product Specifications

Glass specifications:
- Height: 7.3cm
- Width: 7cm
- Capacity: 200mls
- Weight: 100g
- Material: Crystal glass

Care Guide

This glass is dishwasher safe (only on the top rack).
Share
View full details
Japanese Mountain Glass
Where Craftsmanship Meets Elegance
Are you a whisky enthusiast who appreciates the finer things in life? Do you long for a glass that not only enhances the tasting experience but also adds sophistication to your gatherings? Look no further than the Japanese Mountain Glass.
1. Delicate and Unique Design: This hand-blown glass is meticulously crafted with lightweight glass, giving it a distinct and elegant appearance. Its unique shape allows you to savour the aroma and flavour of your whisky like never before.
2. Generous 200ml Capacity: With a spacious 200ml capacity, this glass is ideal for both casual sippers and whisky connoisseurs. It provides ample room for your whisky to breathe and reveal its full character.
3. Thoughtful Presentation: Each Japanese Mountain Glass comes beautifully gift boxed, making it a perfect gift for whisky lovers. It's a symbol of your thoughtfulness and appreciation for their passion.
4. Exceptional Craftsmanship: Crafted by skilled artisans, this glass showcases Japanese craftsmanship at its finest. The attention to detail is evident in every curve and contour, reflecting a dedication to perfection.
5. Sophistication Redefined: Whether you're hosting an intimate gathering or a grand celebration, the Japanese Mountain Glass adds an air of sophistication to any occasion. Its beauty enhances the whisky's character and sparks conversations.
The Japanese Mountain Glass is not just a whisky glass; it's a piece of art, a testament to exquisite craftsmanship, and a symbol of sophistication. Whether you're enjoying a quiet evening or celebrating with friends, this glass will become an essential part of your whisky journey.
Choose elegance, choose craftsmanship, choose the Japanese Mountain Glass. Cheers to exceptional moments!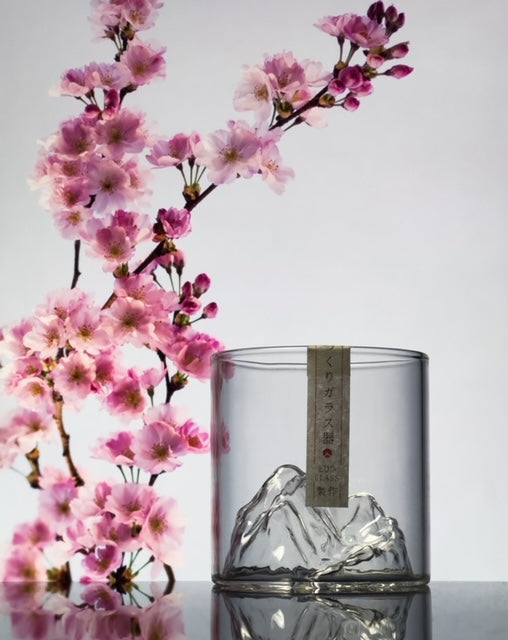 One of our best seller's , this glass is sure to impress
Collapsible content
Shipping

Australia wide flat rate for orders Under $99.00.

Free shipping for Orders Over $99.00!

For more info Shipping Policy